Trevor's Landscaping started as a young man's dream, and we've now grown to be the strong company you see before you today. What makes us different is our hunger to produce high-quality results for our customers, leaving no detail forgotten and prioritizing customer satisfaction above all else. Our broad range of services includes landscaping designs and renderings as well as patio installations, outdoor lighting, and much more!
As a company that began as just a dream ourselves, we're ready to create the outdoor living space of YOUR dreams. If you're in Clinton, Califon, or a surrounding city in New Jersey give us a call at (908) 399-6281 to speak with our team of professionals and get a quote on your next landscaping service! If you're in Easton, Bethlehem, or a surrounding city in Pennsylvania, you can call us at (610) 215-9286.
---
Our History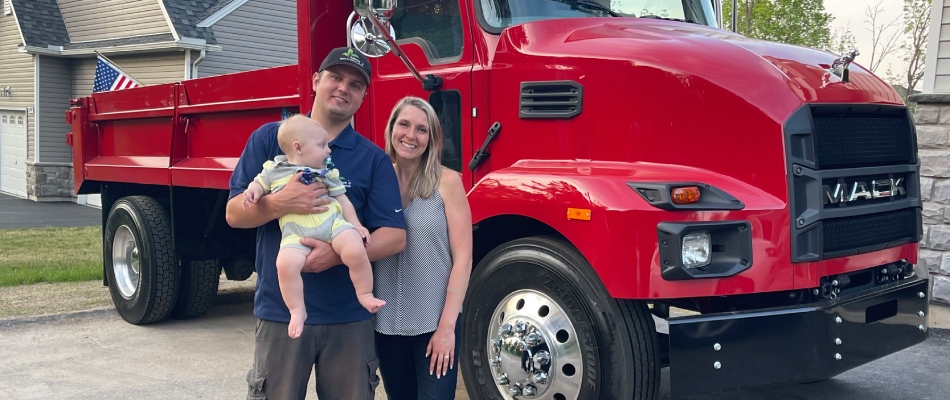 Trevor Tupy had a great role model in his father, a very successful businessman, and decided to combine that inspiration with his passion for quality landscaping services. At the age of 17, Trevor pursued his entrepreneurial dreams by working locally, honing his knowledge and skills through hard work and long days. After going to school for business management, Trevor returned to his dream – now bolstered by his education – and officially founded Trevor's Landscaping, the company you see before you today!
---
What Makes Us Different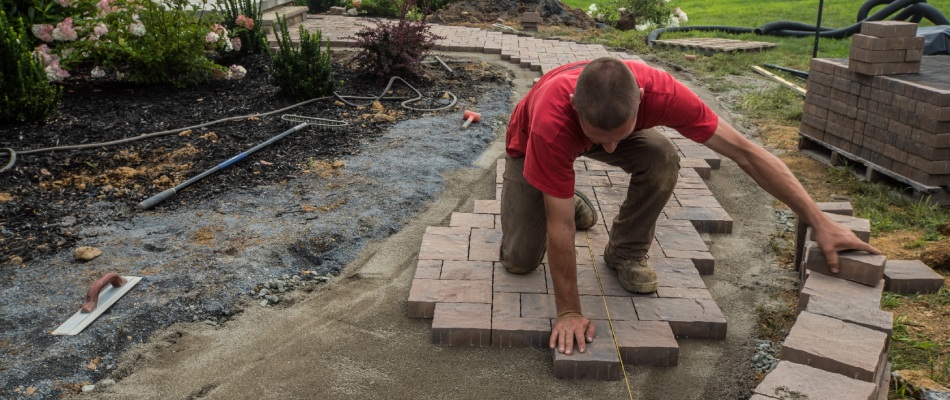 When you hire us, you're not just hiring another landscaping company. You're hiring a team of passionate professionals who are going to work tirelessly until the job is completed to perfection! We only hire people who love what they do and get invigorated by producing exceptional results. Our employees are extremely important to us and we know that they are the reason that we are able to provide our customers with exceptional results. With our team on the job, you're soon going to have the backyard oasis you've always yearned for – and that's the Trevor's Landscaping difference!
Our guiding light is, and always will be, outstanding customer service. Any decision or change we make has to either make things easier for our customers – like our convenient financing options – or improve the quality of work we're producing. If it doesn't pass those benchmarks, we don't waste time considering it!
---
Our Services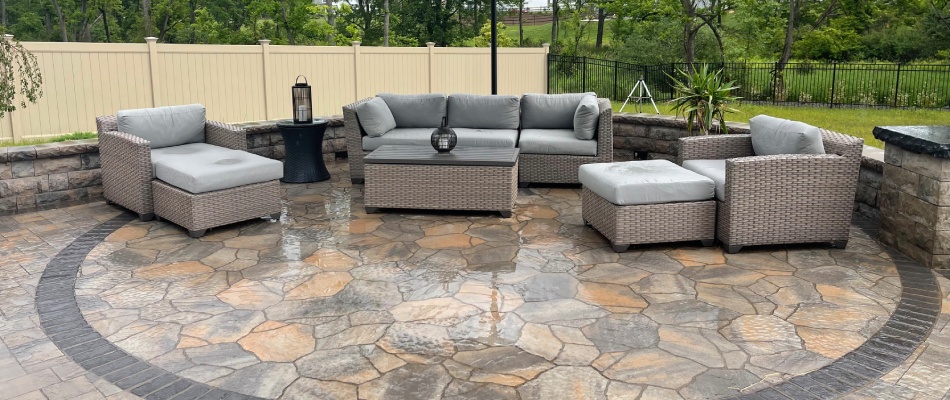 We offer a myriad of high-quality landscape services to improve your property. We treat every job with as much respect as we showed the last, no matter how big or small!
Our services include:
Fire Pits & Outdoor Fireplaces
Hardscape Cleaning & Sealing
Outdoor Kitchens
Walkways
Driveways
Plantings & Softscapes
... and MORE!
We are a proud member of the Interlocking Concrete Pavement Institute!
---
Call us today to get a quote on any of our top-notch landscaping services!
At Trevor's Landscaping, you can count on us to produce consistent, high-quality results every day, without exception. We will work with you to create the perfect outdoor living space to suit all of your needs, paying special attention to the small details that make the biggest difference. Our team is always pushing to stay at the forefront of the industry and not only meet, but exceed expectations. Our services are available in Clinton, Califon, and other surrounding cities in New Jersey. We also offer our services in and around Easton, Bethlehem, Nazareth and surrounding cities in Pennsylvania. If you're nearby and ready to create your very own backyard oasis, give us a call today to get a quote on any of our landscaping services! If you're in New Jersey, call (908) 399-6281 and if you're in Pennsylvania, you can reach us at (610) 215-9286.