Landscape Lighting in Clinton, NJ, Easton, PA & Surrounding Areas
We use energy-efficient LED lights to give you a well-lit property!
At Trevor's Landscaping, we offer landscape lighting installation that will beautifully illuminate your property after the sun has set. We will create a custom lighting design for you that will match your style preferences. We will also consider the features of your property, ensuring that we illuminate its best assets as well as high-traffic areas to increase safety for your home or business.
Our team uses energy-efficient, low-voltage LED lights in our landscape lighting installations. We can also install landscape lighting that connects through Bluetooth or turns on automatically with auto-timers. Our landscape lighting service is available to commercial, residential, and HOA property owners in Clinton, Califon, and other surrounding cities in New Jersey. We also offer our services in Easton, Bethlehem, Nazareth and surrounding cities in Pennsylvania.
---
We can create a custom landscape lighting design for you.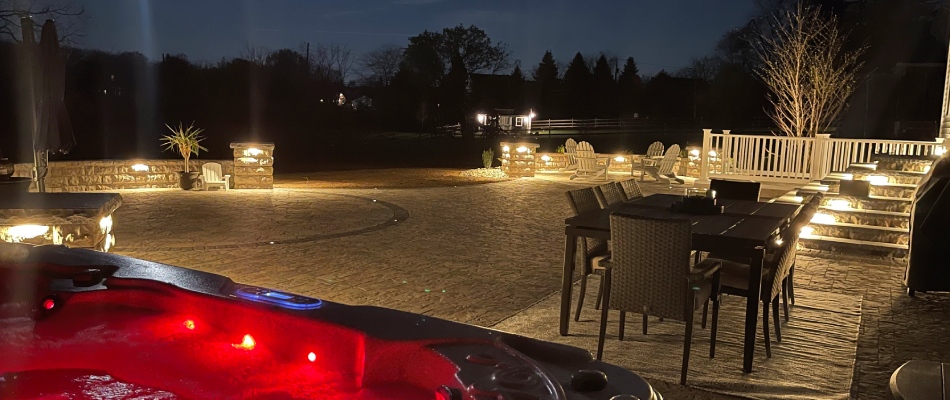 Our landscape lighting service involves creating a customized landscape lighting design that matches your style and preference. Your satisfaction is most important to us, so we ensure the layout we will come up with meets your standards. Let our creative professionals know your goal and vision for your landscape lighting setup, so we can make them come to life.
When designing the layout of your outdoor lights, we will also consider the unique aspects of your property. If you have hardscaping or softscaping features on your property that you want to stand out, we'll take all of them into account. It is also essential to brighten up high-traffic areas in your outdoor space to make it safer and more functional at night. In the end, your new lights will draw people's attention and improve safety on your property.
---
We use low-voltage, energy-saving, and long-lasting LED bulbs.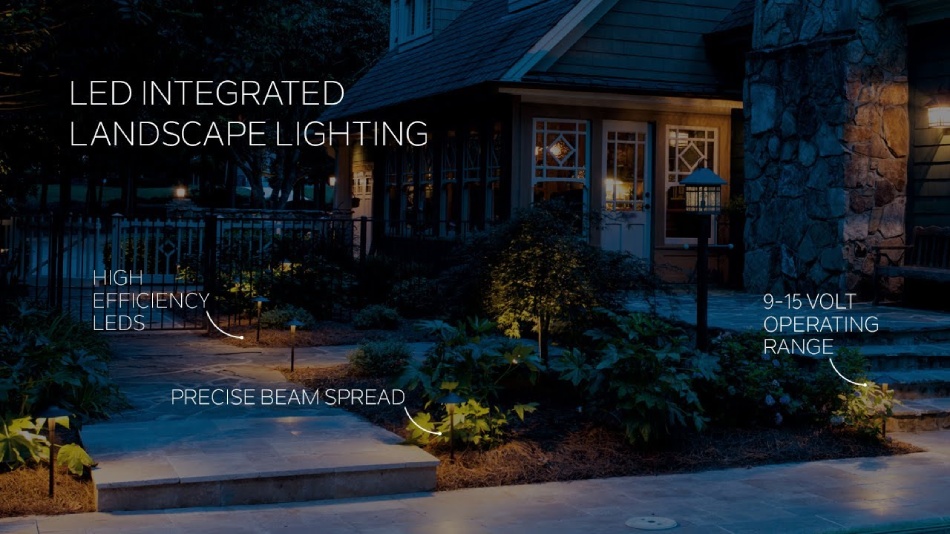 Our landscape lighting service utilizes low-voltage LED bulbs because they are:
Energy-efficient: LED lights are extremely energy efficient and use about 75% less energy than a standard incandescent bulb.
Durable and long-lasting: Our bulbs are encased in plastic, making them very durable. These can also last around 25 times longer than an incandescent bulb.
Low-voltage: LED bulbs are low-voltage, so they don't get too hot. In fact, they are cool to the touch and are much safer than incandescent bulbs that can get very hot.
The LED lights we use are color-changing so you can customize them depending on your preference!
---
Our landscape lighting can be connected to Bluetooth and can be set to turn on via an auto timer.
Our landscape lighting is easy and convenient to control. That's because we offer Bluetooth setups for your landscape lighting so that you can manage your outdoor lights from your phone! We can also set up your lights on an auto timer and they will automatically turn on every day at a time of your choosing. At Trevor's Landscaping, we want your lighting setup to be as convenient to use as possible, which is why we offer these features!
---
Accentuate your property's best features with our landscape lighting service. Call us today to schedule!
At Trevor's Landscaping, we offer our landscape lighting service so that your property will be beautifully illuminated once the sun goes down. If you own a commercial, residential, or HOA property in Clinton, Califon, or nearby areas in New Jersey you can reach our team at (908) 399-6281 to schedule our landscape lighting service. We also serve homeowners and business owners in Easton, Bethlehem, Nazareth, and nearby areas in Pennsylvania who can call us at (610) 215-9286.